What to ask when hiring a cleaning service!
Is it your first time hiring a cleaning service? Are you unsure of what you need to know or what to ask?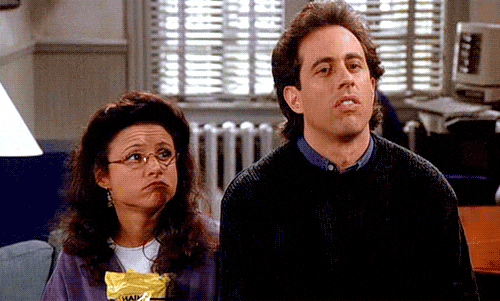 We understand!
Hiring the right cleaning service for you can be challenging with so many options and prices ranging from $15 an hour to $50+ per hour, it is very easy to get lost in the process. Here are some recommended questions to ask to help ensure the service you choose is properly prepared to care for your largest and one of your most valuable assets – your home!
How long have you been in business?
It takes little more than a mop and bucket to start a cleaning business... it takes even more to run a professional and sustainable company.  As a result, failure rates in this industry are staggering.  50% will go out of business within the first year. By the end of the fifth year, nearly 90% will have closed their doors.  Please understand, this is not to say you should not consider a newly formed company (we all start somewhere) but generally the longer a company has been in business the more likely they are to be around in the future.
Are you insured? What happens if something in my home is broken or damaged?
Proper insurance and bonding (at least one million dollars in coverage) is vital.  An uninsured company will absolutely be cheaper, but when the finish is eaten off your wood floors, your stainless steel appliances are scratched, or your grandmother's vase is broken, they are also the ones who will not be able to afford to compensate you for it, leaving you with the bill.  Always verify insurance coverage through the company's insurance provider. Ideally there should be a written policy in place regarding procedures for dealing with breakage/damage. 
Do you carry workman's compensation insurance on all of your employees?
Very few cleaning companies carry workman's com, because it is so expensive. As a result, this opens you up to significant risk of lawsuit if a cleaner is injured in your home.  The risk is even greater with an independent cleaner, since technically YOU are their employer.
How do you prescreen your employees?
Do they perform criminal background checks? If they are an independent cleaning person are they willing to provide you with a copy of their own background check at their expense? Unfortunately it is not uncommon for independent cleaners to begin cleaning because they cannot find another job due to a past criminal conviction.
What does your training program consist of?
Turnover in this industry is high, and many services are just desperate for anyone to throw out there and get the work done. Sadly, it is not uncommon for new hires to get very little training, or no training at all.  The best and most trustworthy companies will have formal, documented, on-going training programs.  This helps ensure consistency in quality and reduce the turnover of the staff who care for your home.
Can you provide me with a checklist of tasks to be performed?
This is extremely important.  Different companies have different ideas of what a general cleaning consists of.  It is important to know what you are paying for. Some of the more common areas of potential confusion are making beds, laundry, cleaning windows, handling of children's toys, detailing baseboards, and the handling of the trash throughout the home.  You can save yourself a lot of potential grief by getting written specifications upfront.
Do you have a formal quality assurance program in place?
What methods does the company use to ensure ongoing quality?  Do they perform regular quality checks or complete follow up phone calls? Do they have a specific person in charge of quality assurance? You will to know that you will get consistent high quality cleaning with each visit.
What happens if I am unhappy with my cleaning?
Some services only offer a specified percent off your next service if you are displeased. If you are dissatisfied and they won't fix it, why would you even want to use them again?  A reputable service should come back and address the problem. Who provides the equipment and supplies?
Look for a company who provides all of their own supplies and equipment.  Employees are less likely to misuse products they are familiar with and trained to use. Additionally, providing supplies for your cleaner can easily add hundreds of dollars a year to your total cleaning bill due to the high volume of product used in a thorough cleaning. We hope this helps you make the best decision for you and your home! Would you like to try our cleaning service? We would be happy to serve you! Click here and let's get started!